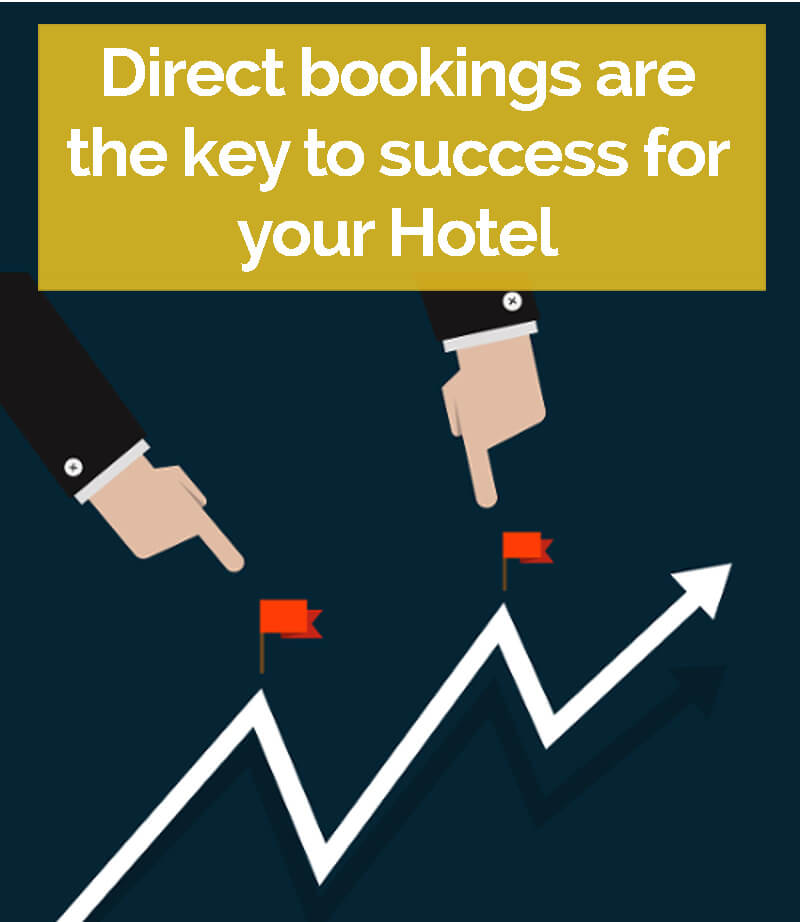 06 Apr

Direct bookings are the key to success for your Hotel

Posted at 11:00h

in

Trend

Direct online bookings are considered as being the main distributive channel for independent hotels in the United States and other major markets in Europe: France, Germany, Italy, Spain and the United Kingdom.

This is what Phocuswright has stated in a recent report.

While on the one hand hoteliers consider direct bookings as being the most important channel, on the other hand the dependence of independent hotels on OTAs is higher compared to that of hotel chains.

Research shows that independent hotels have to face increased distribution costs linked to reservations taken by online travel agencies and other external partners.

It also seems that many structures do not have the suitable technological tools available to retrieve the information necessary to set up an effective pricing and distribution policy.

According to Peter O'Connor, senior market analyst at Phocuswright:
"Although most independents would like to drive an increased percentage of bookings directly, many are limited by tight budgets.
While they devote the majority of their marketing budget to online channels, its effectiveness is clearly limited. Most are failing to proactively reach out into the marketplace."
The future and success of a structure will be affected by the strategic decisions taken in the areas of marketing, distribution mix, price differentiation and technological tools.
OTA dependence
Research shows that the development of direct online bookings is already considered fundamental by hoteliers.
However, excessive dependence on intermediaries and the high cost of bookings that they bring in puts the brakes on the business development of independent hotels.
OTAs are capable of doing their job, which is to generate bookings, but at a hardly sustainable economic cost for independent structures and with an added cost of the excessive reliance on third party factors not within the hotel.
Disintermediation – a recipe for success for independent Hotels
The solution for reducing dependency is to increase the share of revenue generated through direct online sales, or in one word: disintermediate.
Disintermediation reduces distribution costs and saves on fees payable to the OTA, which you can re-invest in your Hotel brand.
The first step to a direct sales route is to adopt an effective hotel marketing strategy:
ATTRACT – attract visitors to the accommodation's official website
CONVERT – convert website visits into bookings
SHARE – transform customers into ambassadors for your Hotel and generate word of mouth
The fundamental tools to implement each of the three phases of the strategy are:
Immediately take back the control of your distribution and increase bookings through YOUR own direct online channel!
Source: http://www.phocuswright.com/
Image credit: Freepik