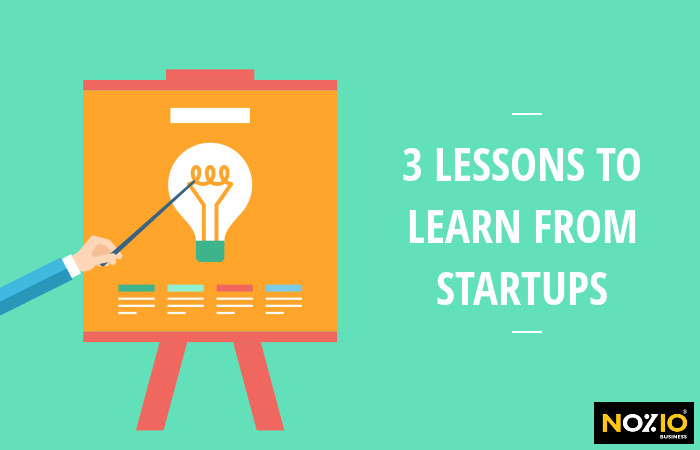 16 May

3 lessons to learn from startups

Posted at 11:00h

in

Trend

The excessive amount of control that OTAs (Online Travel Agency) have over the online distribution market has created the need for accommodations to adopt technological and strategic solutions aimed at increasing revenue through direct channels.
For this reason, they must have new ideas for planning innovative and dynamic strategies.

Today we offer you some lessons taken from startups' approach to business that the Hospitality industry can use as inspiration to optimize their results.
1. experiment and take risks
The Hospitality industry is often quite reticent when they hear talk of adopting innovative solutions that have never been tried before. In general, it seems that hotels and the like absolutely refuse to take risks, even those that are minimal or manageable with proper planning.
The airlines have always been a step ahead in this direction; they demonstrated to hotels how to integrate GDS and booking engines in their distribution plans, or Facebook and Instagram in their communication plans.
Today, could you today generate the same level of direct bookings or engagements without your booking engine or Facebook page?
In our decades of experience as consultants in digital strategies and solutions for hospitality businesses, we have found that hoteliers are too quick to abandon a strategy if it does not produce immediate and tangible results, instead of adapting, analyzing, believing in the investment, and responding to the problem with alternative solutions and planned risks.
2. understand that the lack of success is not failure
The mere failure of a project should not be a reason for giving up the entire plan. Many managers and successful entrepreneurs have racked up several defeats in their careers.
It is said that "Rome was not built in a day"; similarly, step by step, a medium/long-term strategy will allow you to build a solid foundation on which to manage the critical issues of tomorrow.
Even Steve Jobs, the famous creator of Apple, struggled greatly to find investors interested in early versions of his first computer, the Apple I. In 1985 he was even forced to pack up and leave the company that he had founded. Precisely Steve Jobs, who had created a two billion dollar company from his garage, was considered unproductive!
3. stop concentrating so much on an immediate roi
Morris Sim, CEO and Co-Founder of Circos Brand Karma, and Fritz Demopoulos, CEO of Queen's Road Capital, affirm that ROI (Return On Investment) is not the only indicator for evaluating the success or failure of a process of technological innovation.
An investment must also be judged based on the knowledge and experience its entrepreneurs take away from it: the failure of today is the success of tomorrow.
Hotel businesses today must embrace technology, not as an end in itself, but as something that enables creating benefits and value, that helps in daily management processes, automating tasks and improving performance.
Conclusions
Independent hotels and hotel chains currently have the opportunity to use tools that until recently were intended only for large companies with great investment potential, such as booking engines, channel managers, PMSs (Property Management Systems), multi-channel visibility campaigns, CMS websites (Content Management System): all easily managed with minimal skills.
The tools for starting the disintermediation process, understood as a reduction of the intermediaries connecting businesses to consumers, can be used by any hotel manager; those more geared towards innovation will know how to take advantage of them, exactly how startups adapt and create their own business models depending on the market.
Already complicated, the world has become even faster and more complex, but it has also become more open and accessible. There is no secret formula for success, nor an antidote for avoiding failure, but there are key concepts such as scalability, agility, innovation and strategy that can guide you in achieving your goals.
Have you got a medium-term hotel marketing strategy for managing and maximizing the revenues generated from your Hotel?