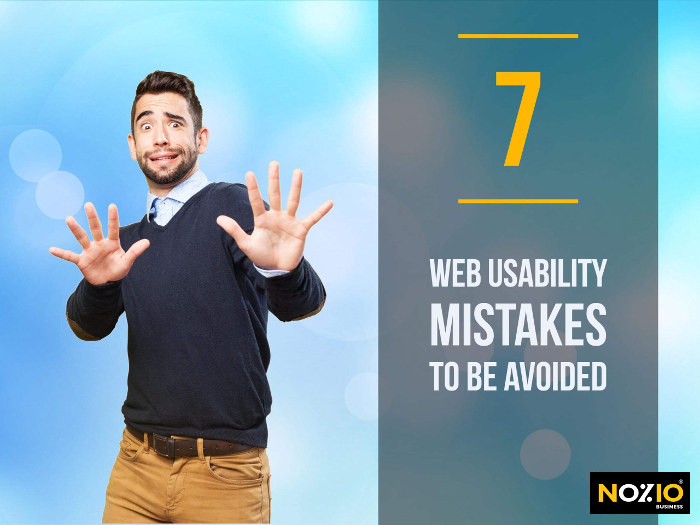 11 Oct

7 web usability mistakes to be avoided on your Hotel's Official website

Posted at 11:00h

in

Trend

Remember when you glanced at that website and feared for your eyesight?
You felt lost and confused, because you couldn't figure out where to find the information you needed.

What if the same thing also happened to travelers visiting your hotel's official website? You've probably underestimated the fundamental principles of web usability, as suggested by Vikram Singh, marketing and technology consultant for the hospitality industry, in one of his studies.

Web usability – or usability – is defined as "the degree to which a product can be used by specified users to achieve specified goals with effectiveness, efficiency and satisfaction in a specified context of use" (source: Wikipedia).

Not guaranteeing an easy and effective browsing experience to your site's visitors is taking a risk, because they'll abandon your website and migrate over to the relative safety of any given OTA (Online Travel Agency)!

If you care about your direct bookings and your Hotel's business, you need to consider the validity of your website's user experience and of your business.
This is why we're pointing out 7 common mistakes to avoid in order to keep users visiting your hotel's Official Site from fleeing as soon as they land on your home page.
1. Address and telephone number
Ok, your establishment is located in city X, but where exactly? How do we get there? Are there useful services situated near the hotel?
Before making their booking, your potential guests want to call to find out your exact location, speak to the reception and inquire about the destination, and are most likely just one step away from confirming their booking!
Make your contacts visible on every page of the site, in both the desktop and mobile versions. A potential customer may feel the need to call your establishment at any time.
2. Menu organization
The navigation menu is an integral part of your communication process. All items included in the menu will help tell visitors whether they've landed in the right place.
The content structure is critical to allowing users to focus on more strategic pages, converting visits into bookings.
A confusing and disorienting menu organization can lead to visitors leaving your website. Users are likely to leave sites they fail to browse through easily; on the other hand, if they can find the information they're looking for, they'll be more inclined to keep browsing.
3. Music
Stop! Seriously, just stop it!
Please do not put music on your website. Whenever a music track or high volume video is triggered, it amounts to an invitation to abandon a website.
Users are most likely sitting at the office searching for a room for their next business appointment, or at home listening to music from their computer, while making a booking for a leisure stay or special weekend.
They don't need to listen to piano music to be convinced to book directly!
4. Make the most of visits the your official site
Your visibility campaign on Social Media sites has worked out well. The ads you've placed and your posts have generated a significant amount of qualified traffic.
However, the results aren't apparent, since users aren't booking!
Have you checked whether the cause may lie in too many outbound links from the site? Social networks or links to review sites are important, but they shouldn't be a threat: they can't lead users away from your site. Otherwise all the efforts made to generate traffic will have been useless.
5. Poor quality photos
Have you noticed that all social networks provide greater visibility to visual content, such as videos and photos? Today's Internet users thirst for visual content.
What are the rooms like, the grounds and common spaces? A lack of professional photos will harm the overall quality of your website, adversely affecting visitors' browsing experience.
Put your trust in an expert photographer to transmit the identity of your location and enhance its distinctive features, thrilling visitors to your website.
6. PDFs?!
Your hotel has a restaurant. A traveler is browsing through your site from a Smartphone and wants to see the seasonal menu. As soon as he/she realizes that they need to wait for a download, find the file and select the app to open the menu in a PDF file, it's very likely they'll have already abandoned the idea to dine at your restaurant.
PDF files don't go down well with the concept of web usability. Especially today, thanks to CMS technology (Content Management System), which we use to create our clients's Official Websites, you can easily create and edit online content, without any knowledge of programming!
7. The online booking engine
You've generated qualified visits to your website, and convinced travelers that your establishment is the right one for them; now all that's missing is the last step – a booking via the online booking engine.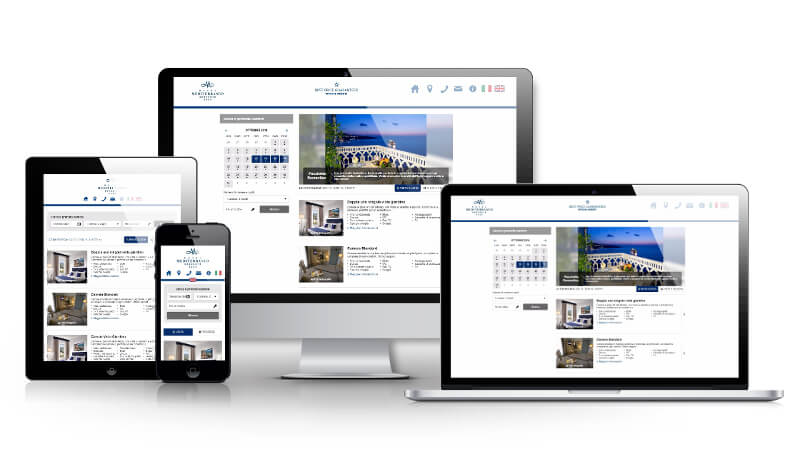 As for the website, it needs to be:
simple and intuitive for travelers
understandable and reassuring
compatible with both desktop and smartphone devices (responsive)
You can't afford to miss a booking conversion because the booking system provides a negative user experience.
The Nozio V2R Booking Engine encloses all major features, as well as providing evolved promotional tools designed to increase direct bookings.
Conclusion
Now's the time to simulate the experience you're offering users on your official site, and check whether your web usability is positive.
Plan an effective Hotel Marketing Strategy and turn your website into a useful and communicative tool, converting visits into direct bookings!
Image credit: Asierromero/Freepik