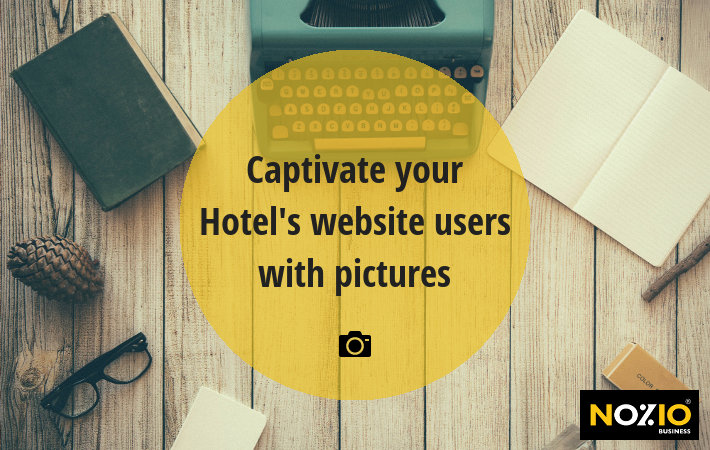 17 May

Captivate your Hotel's website users with pictures

Communicating emotions through images plays a vital role especially in the tourism industry, in which the product is an intangible asset. Hence, you need to impress users with your hotel's Official Website, attracting their attention and making sure they remember your brand.

Try closing your eyes and thinking of a brand that impressed you after visiting a website … what sticks in your mind?
It's very likely that you'll remember only the pictures and not one word of the contents of that site!

Since childhood, we've learned to discover the world with images, and after a time we've incoporated words, and then text, content, meaning and poetry. But what still draws our attention and strikes us most are images, and they remain etched in our memories. And marketing experts know this!

One of the ways to impress travelers is through photos.
Studies have shown that the majority of users choose an establishment based on the pictures they see on the website.
Users like to browse through the visual content: for example, Facebook posts with images have an engagement rate that is 2.3 times higher than those without images (BuzzSumo).

How can you make sure travelers will choose your hotel?
1. Use quality photos
The first piece of advice we feel we can give you is to contact a professional photographer (preferably specializing in the hospitality sector) who knows how to choose the right angles, colors, focus, shading and lighting, all of which are key elements for transmiting the identity of your establishment in the users' perception and capturing their attention.
In addition, the quality of images influences the perception users will have of a hotel, drawing them not only to make a booking but also paying more for a room.
Remember one thing, however: images should represent reality– having your photos retouched by an inexperienced hand can create illusions. You should always strive not to trick users with promises you can't fulfill.
2. Place your emphasis on creating a photo gallery
A section that should never be missing in a website is a photo gallery.
It's essential that it be created correctly: photos should be divided based on category, they should be clickable and zoomable, and include a caption.
If your website is built with CMS technology (Content Management System) remember to always keep the gallery updated.
3. The outline, your destination
Images of points of interest close to the establishment are always highly appreciated by users.
Remember that users who land on your website often come from very far away. Fortunately we're in a wonderful country, admired by travelers from around the world. Perhaps the fact that we're accustomed to the beauty of our natural resources and don't excel at selling the immense cultural and natural wealth our country possesses, makes us forget to show users of our website what's outside the door of the our hotel.
Your Official Site is your business card, and the images you post attract the attention of potential customers; they're also the first step in creating the experience of a stay at your Hotel.