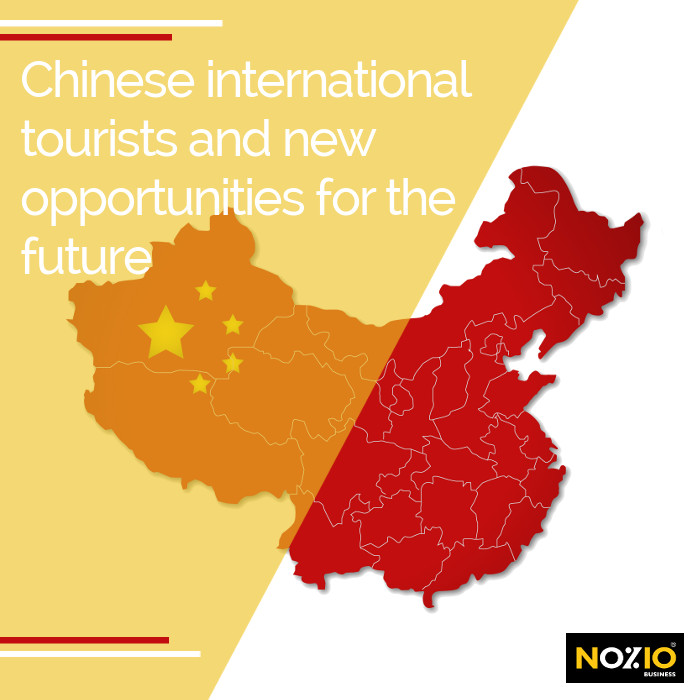 20 Apr

Chinese international tourists and new opportunities for the future

By 2020, with 90 million trips, China will become one of the leading countries in the world for the number of departures. So says a recent report by Euromonitor International.

A huge market of travelers should reach 126 million outbound travelers by 2030! A figure that will bring China at the top of the list, above nations that have historically been leaders in across-border travel such as the US, Germany, and the UK.

Today China is the second largest market in the world for the number of consumers. Thanks to the steady economic growth in recent decades, the Chinese middle class has grown significantly and has access to greater power to make purchases for their trips, especially for those beyond national borders.

In Japan they have even coined a term for Chinese tourists: bakugai, translated as "explosive purchase". The term refers to the habit of Chinese tourists to empty the shelves of Japanese supermarkets and denotes their strong impact in different hospitality sectors.
The causes
This new wave of travelers originates from a series of economic and cultural factors that determine a greater maturity in relation to tourism.
The main reasons are the favorable Yuan exchange rates compared to other national currencies, and an increase in the Chinese territory of international airports and airlines. Moreover, the intensification of competition between travel agencies, especially those online (OTA), opened a price war that Eastern travelers can take advantage of.
Chinese tourists' favorite countries
For clear reasons related to the cultural and economic aspects, Asian countries are historically among the favorite destinations of the Chinese. Gradually, however, Chinese tourists have begun to be more aware. They look towards emerging destinations, characterized by a mature hospitality market and the opportunity to shop for luxury items.
In this sense, Europe and the US have gained popularity thanks to the presence of numerous cultural activities, parks, art, and a variety of cities to visit.
Euromonitor predicts that by 2019 we should prepare ourselves to welcome over 10 million Chinese travelers in Europe, starting with 8.6 million forecast for 2015. The Old Continent is attractive thanks to its history and its traditions, as well as for its famous brands linked to fashion and luxury: Paris, Milan and London are the cities that offer more opportunities to shop and Chinese travelers love to shop in the city of fashion.
The continental challenge for the favorite was won by France with 1.9 million trips forecast in 2019.
How to be chosen by chinese tourists?
Chinese consumers constantly use their smartphones and mobile connectivity is likely to grow further in coming years.
The report helps us discover some important levers for the Eastern travelers. Tourists today expect the possibility to pay online, to consult websites in their own language or to use UnionPay (the most widespread credit card in China).
Unexpectedly, Chinese tourists are sensitive to the issue of environmental sustainability, an attitude that does not fit well in the popular preconception of Chinese sensitivity, thanks to the high pollution level and air quality of their country.
However, probably for this reason, 43% of tourists responded that sustainable tourism is a factor of choice in the evaluation of a tourist destination.
This means that sustainability and corporate social responsibility will become increasingly important in the eyes of Chinese people preparing for a trip.
According to the levers that determine the choice of destination, to attract tourists and at the same time increase a hotel's direct sales, they must:
preside in the points frequently used by travelers to find information relevant to their decisions, so metasearch engines and search engines;
provide for an Official Website in a responsive version and in foreign languages, to be consulted from both fixed and mobile devices and reducing language barriers;
benefit from a booking engine able to create packages that promote the destination's beauty coinciding with Chinese holidays such as New Year, so that the traveler books deals directly from the Hotel's channel.
Source: Euromonitor International