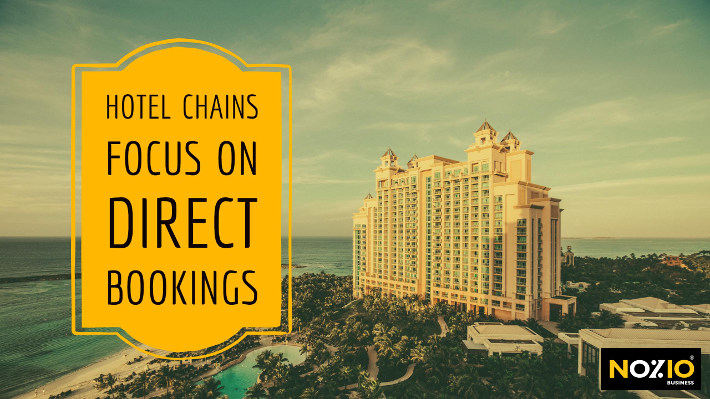 01 Jul

Hotel chains focus on direct bookings

Posted at 11:00h

in

Trend

Recently, even the big hotel chains have introduced changes in their marketing tactics with end consumers, investing in campaigns that encourage direct bookings.

Yes indeed, after realizing that the old loyalty programs are no longer effective, even the big players in the hotel industry have decided to dust off their loyalty programs to turn them into promotional campaigns, with the aim of encouraging travelers to book directly, thereby eliminating middlemen.

The heavy dependency the hotel chains have on OTAs, along with the competition of OTAs in the loyalty programs of big hotels, and the most recent trend of business travelers to book directly, especially the newer generations, more inclined to establishing a direct contact with their destination, have led hotel chains to invest on ad hoc campaigns that bring travelers directly in contact with the front desk.

The first large chain to promote the battle against OTAs was Marriott in August 2015, with the campaign #itpaystobookdirect, which aims to encourage end users to go straight to the point and book directly on the establishment's website, without seeking any distractions elsewhere.

In February 2016, even Hilton launched its "Stop Clicking Around" campaign, mounting a challenge to the OTAs in an attempt to push direct sales.
Through this initiative, Hilton applies a discount to guests who book their stay through the official website, their call center and mobile apps. The campaign launched by Hilton also includes sales via authorized and preferential corporate travel agencies. The strategy adopted by Hilton differs slightly from that of Marriott.

"The message is clear," explains Geraldine Calpin, Hilton Worldwide's chief marketing manager, "our customers don't have to deal with connecting to a dizzying array of websites, wasting time and energy, and hundreds of clicks. They can rest assured that a direct booking through our website doesn't require tedious price searches and online checks to find the best rates."

Christopher Nassetta, CEO of Hilton, is thrilled with the campaign's results, stating that they're well above expectations and growing: in the distribution mix, direct channels have grown fivefold compared to online travel agencies.
What about independent hotels?
Although the big hotel chains have taken steps to enhance their direct booking channel to meet the habits of travelers and reduce distribution costs, independent hotels do not seem equally motivated to do so, subsequently finding themselves in the awkward position of depending excessively on online travel agencies for selling their vacancies.
To free themselves from their dependence on OTAs, they must be guided by the strategies of the brand name hospitality chains, enticing consumers to book through their direct channels.
Adopting a Hotel Marketing Strategy that focuses on three simple goals is essential:
make sure the most qualified travelers can find you and get them on the Official Website
convert visits to the site into direct bookings
turn customers into ambassadors of your hotel
ATTRACT» CONVERT» SHARE is the strategy we have used successfully for our customers, generating excellent results in terms of direct revenues, while exploiting the potential of high performance digital solutions.
Want to revolutionize your establishment's marketing strategy?