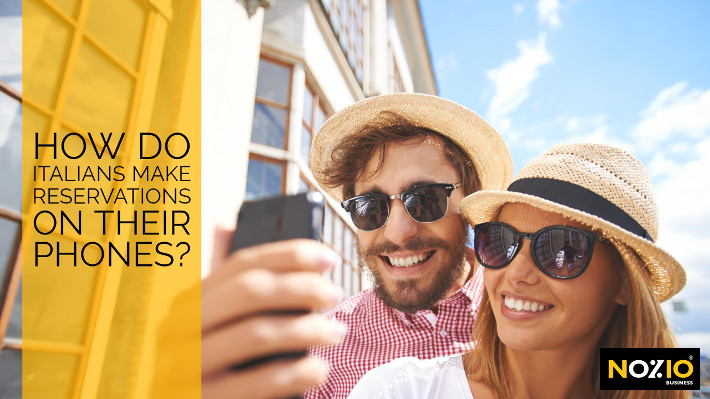 16 Jun

How do italians make reservations on their phones?How do italians make reservations on their phones?

According to research conducted by Hotels.com, 40% of Italians book their hotels from their phones. The global rate reaches 42%.
The study involved 9,200 travelers from 31 different countries, and the picture that emerges is clear: mobile devices have profoundly changed the habits of travelers.

In general, if 40% of respondents use a smartphone, that percentage rises to 46% for Italians in the 20-29 age range.
What they book
Reservations are made on mobile devices by both business and leisure travelers.
In 37% of cases, the main reasons for booking on a smartphone are related to a short vacation abroad, in 33%, a vacation to a domestic destination, and in 31%, a business trip.
The timing is always right
Smartphones have exceeded the limits associated with more cumbersome devices, allowing us to stay connected anywhere there's an internet connection.
Indeed – it is interesting to note that 27% of Italians book hotels on a mobile device while waiting for someone, thus confirming the stereotype of the ever-tardy Italian!
The favorite place to confirm reservations for 26% of respondents is in bed, while 19% say they book during work hours.
What prompts a booking
You would certainly think it was the price… but according to the data collected by Hotels.com, that isn't the case!
Surprisingly, price is not in the top 3 influencing factors.
Those who use their smartphones to book a room are influenced by:
available payment methods – 58%
guest comments – 51%
photos of the accommodations – 51%
pricing – 48%
Also of great importance is free Wi-Fi, voted an essential service by 33% of respondents.
Spontaneity, today and tomorrow
Today, the smartphone allows you not to be bound to a physical place, leading travelers to act more impulsively.
In fact, 41% of the sample group has booked a stay on the same day as departure.
If this practice isn't curious enough, as many as 12% of travelers have booked a hotel at the airport while waiting to board their flight!
In the future, 41% of Italians will be inclined to leave a comment about their hotel stay immediately and 19% would like room service available directly on their smartphones.
Conclusions
In light of these data it is clear that the experience offered to travelers on mobile devices must become a strategic aspect for every hotel marketing plan.
Technological tools and solutions that cater to the habits of travelers and meet their economic needs already exist and are widespread:
Multi-device visibility campaigns on Metasearch and Google
Finally, Hotels.com has produced a nice summary video with the key global mobile reservation data. Enjoy!
Source: Hotels.com
Image credit: Freepik