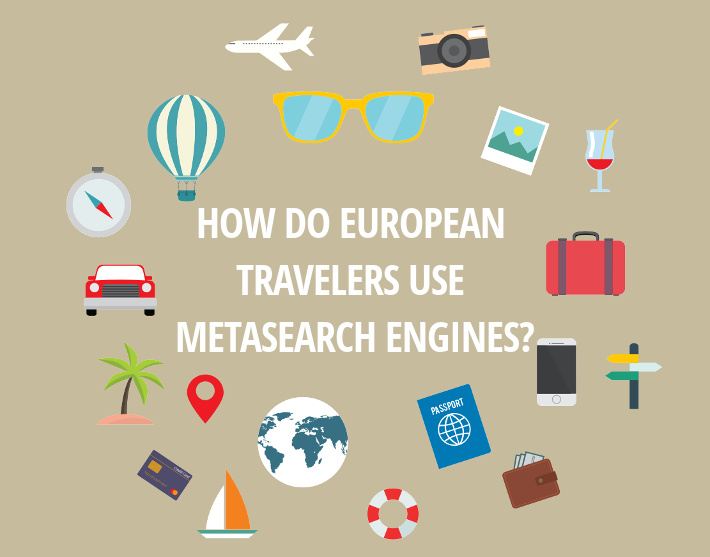 14 Jun

How do European travelers use metasearch engines?

In recent years, hotel marketing strategies on the Internet have begun to incorporate metasearch engines: these platforms are dedicated to searching and comparing prices for hotel rooms, airline tickets and other tourism services.

Since they've made their appearance in the online tourism market, metasearch engines have allowed travelers to compare hotels more quickly, in order to secure the best deals.

For their part, hotels have the opportunity of appearing among search results with the rates offered on their official website, alongside those of OTAs, allowing them to reach travelers directly without going through intermediaries.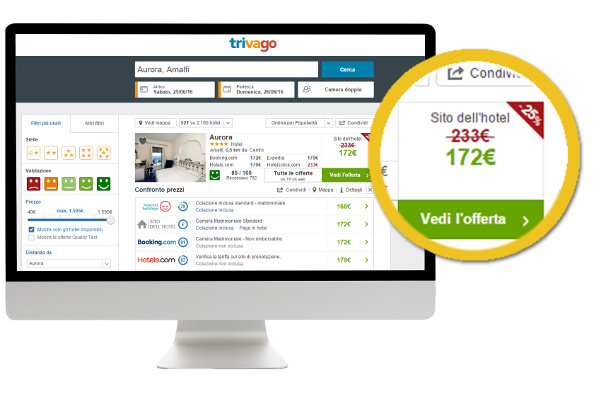 Metasearch engines play an important role for much of the purchasing process for users.
In the pre-purchase phase the metasearch engines, through advertising in major media (TV, Internet) help raise interest in travelers for a specific destination, luring them to the portal, since they're capable of meeting a need for information users are especially thirsty for during the process that will then lead them to choose one establishment over another.
Indeed, metasearch engines don't make available to travelers all available hotels in a specific range of dates and for a specific location; rather, for each of these they offer users the opportunity of viewing rates, photos, reviews and other information critical to their final purchasing decision.
Ultimately, they allow travelers to book the hotel they've chosen in just a few easy steps: the landing page on which the user lands maintains the search set by the metasearch, thus making reservations quick and easy.
According to data provided by Trivago the entire purchase process takes on average 40 minutes.
Just what are the habits of italian and european travelers in making their travel plans?
What strategies can a hotel adopt to take advantage of its visibility in metasearch engines?
According to a study conducted by Trivago, for Italians Monday is the perfect day for booking trips and holidays, followed by Tuesday and Sunday; whereas the preferred time for planning trips is around 10 pm. Monday is also the preferred day of the week for French and Spanish travelers to book their trips, while Sunday is the day of choice for German and English tourists.
How far in advance do european travelers make their bookings?
Those with the largest booking window are the Germans, followed by the British, who book on average 30-35 days in advance. Italians, however, book about 25 days in advance. Those who delay their holiday plans the most are the Spaniards, who on average book only three weeks in advance.
If we analyze three travel types (city trips, business trips and holidays) the average of the five countries highlighted are respectively 31 days in advance for city trips, 35 days for business travel, and 55 days for vacations. For the latter category, Italians tend to plan at least one and a half months in advance – 46 days to be exact, whereas when it comes to business related travel and short trips they are much faster, booking in a span of time that varies between 3 weeks to 23 days.
Another important factor is the average stay: Italian travelers generally seek overnight stays for a fewer number of nights (1.8 on average), while German travelers search for higher average stays.
Today, you can actively monitor your visibility on metasearch engines such as Trivago, TripAdvisor, Google Hotel Ads, Kayak and Skyscanner with a Nozio Premium – Advertising & Price campaign, managing visibility for your rates through the Meta Manager service.
Knowing the habits of European travelers in planning their trips will help you better manage and increase ROI on campaigns.
Have you planned your marketing strategy on metasearch engines?