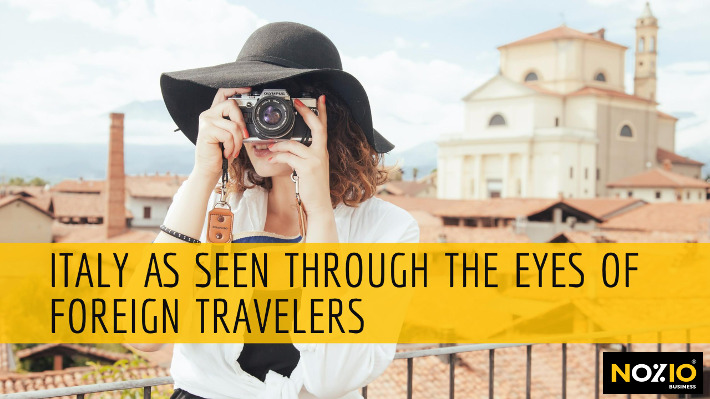 24 May

Italy as seen through the eyes of foreign travelers

"Sei in un Paese meraviglioso" (You're in a wonderful country) is the new advertising campaign message appearing on our country's highways (a project promoted by Autostrade per l'Italia).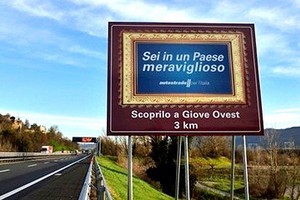 We are indeed in Italy and we're well aware of being in one of the most visited countries in Europe, a unique country that is rich in history, culture and natural resources, with consolidated craftsmanship and gastronomic traditions.
An open-air museum in effect, at every corner and in every street, with fragments of history, tradition and culture hiding in even the smallest of neighborhoods.
But what do foreign tourists think in this beautiful country? Are they satisfied with their holidays in Italy?
You see, it's essential to ensure satisfaction in order to trigger a mechanism that hoteliers know very well: word-of-mouth. If you can manage to meet the expectations of tourists, they will in turn tell their relatives and friends, share pictures and comments in social media and blogs, enticing others to visit the white sandy beaches of Salento, take a picture in front of the imposing Colosseum, admire the breathtaking view from a retreat up high in the Dolomites, let themselves be cradled on a gondola in the Venice lagoon, savor a plate of freshly baked lasagna in a typical Emilian inn …
Yes, we can rest assured, because 95% of international visitors are satisfied with their travel experience in Italy, so satisfied that they recommend it to friends and relatives. Bingo!
A reassuring survey conducted by Nielsen in collaboration with Confimprese tells us so, based on a sample of 3,500 tourists from seven countries (France, UK, Germany, Russia, China, Japan and the United States) who have visited Italy in the last two years.
What mainly fascinates foreign tourists are artistic cities and our country's vast food and wine traditions. In fact, for 83% of respondents, Naples, Venice, Florence, Rome and Milan are must see cities in any Italian itinerary.
Can we then sleep soundly and rest on our laurels? No, not exactly
Despite the positive comments, foreign tourists haven't hesitated to criticize Italy's tourist system, particularly in terms of transportation, infrastructure and the basic cost of services.
While they appreciate the punctuality of flights and cleanliness at airports, they nonetheless complain of long queues at passport control and a general lack of knowledge of languages by staff; they appreciate the high-speed trains but have a poor assessment of regional trains, for their incessant tardiness and high fares. One foreigner in five is disappointed by the value for money of the hotel where he/she stayed, and the lack of free Wi-Fi.
The most tolerant visitors are Americans, who love to visit our artistic cities, staying in five-star hotels, while the Japanese are the sternest, critical of ticket fares for trains, deemed excessive, and a lack of courtesy by personnel on board.  German and English visitors are the most fascinated by the beautiful scenery, and more sensitive to good food, while Russians and Chinese prefer quality shopping. The latter, with an average daily budget of €328, buy luxury clothing and artworks, and prefer to stay in 4 and 5 star establishments.
Thus, we can be satisfied, but we certainly can't just stay put and wait for foreign tourists to arrive spontaneously: in order to trigger positive word-of-mouth, and turn customers into ambassadors of your hotel establishment, it's crucial that a travel experience in our country be perceived as surpassing expectations, and an effort must therefore be made by every individual operator to minimize problem issues and enhance the degree of satisfaction of foreign visitors.
Do you know how to trigger positive word-of-mouth, and turn customers into ambassadors for your business? Read here