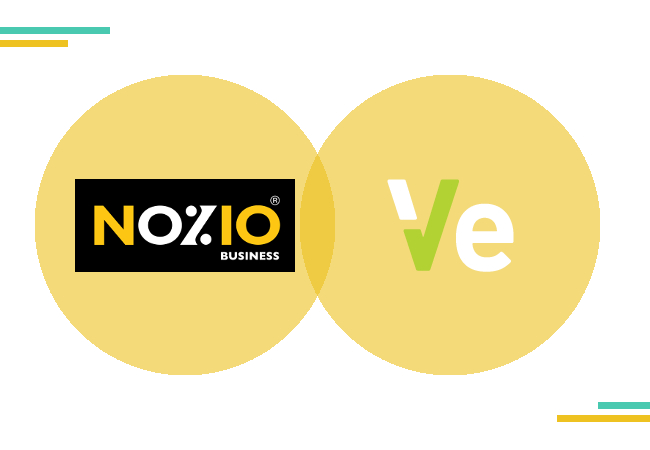 29 Mar

Nozio and Ve Interactive partners for the hospitality market

Venice – February 2016

Nozio Business, a national Hotel Marketing company, signed a strategic partnership with Ve Interactive, a leading company in tech solutions for increased online efficiency.

The partners' common goal is to provide hoteliers with the tools to encourage direct online reservations, thus increasing hotels' profitability, reducing distribution costs generated by OTA, thanks to the recovery of abandoned reservations with e-mail remarketing campaigns and on-site incentives.

Ve Interactive, founded in London in 2009, is noted for its technological innovations for raising online business through integrated solutions that acquire, engage, and convert users. For accommodations, this translates into a platform that lets users go back to the site, and converts those users who were making a reservation through the online booking system, but for some reason abandoned the process.
Today it has 31 offices worldwide and serves more than 10,000 customers globally.

Since 1996, Nozio has been concerned with the promotion of solutions and strategies to promote Direct Sales as the primary channel for online reservations.
Through the Hotel Inbound Marketing strategy ATTRACT» CONVERT» SHARE, it has identified a concrete path in response to the web's modern distribution dynamics, with the objective of maximizing revenues for accommodations. In 20 years it has created more than 2,500 official Hotel websites and currently has a customer base of over 1,000 accommodations mainly in Italy.

The advanced technology of Ve Interactive integrates seamlessly with the ATTRACT» CONVERT» SHARE strategy in order to optimize accommodations' investments for generating qualified visits to their booking engine and converting website users into reservations.

The collaboration sees the two partners active at the forefront of disseminating Remarketing technology developed by Ve Interactive, as well as Disintermediation knowledge, of which Nozio has always been a supporter, to create value from what until yesterday was considered a physiological problem: the user who abandons the online reservation process.