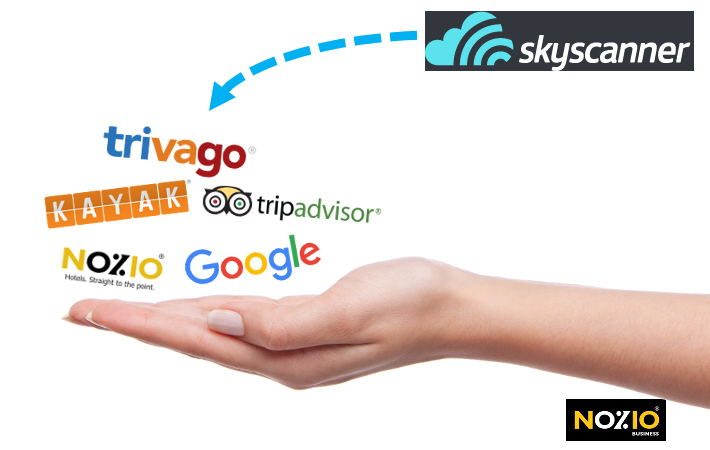 15 Jun

News: Nozio Premium + Skyscanner

The metasearch advertising platform Nozio Premium – Advertising & Price has added an additional portal: you can now publish your hotel rates on Skyscanner!

Skyscanner currently boasts over 50 million monthly users, offering its services in more than 30 different languages, and is especially effective in the UK, Scandinavian and Australian markets. The portal's users can compare fares and rates online for flights, hotels and car rentals.

This new channel joins the other major channels already active on the Nozio Premium platform: Trivago, Google Hotel Ads, Kayak, Nozio and TripAdvisor.

An innovative feature that is part of the first phase of the booking acquisition process – ATTRACT – which aims to increase targeted visits to your hotel's official site.

A key element resulting from constant collaboration and several months of testing between Nozio and Skyscanner, with the aim of developing the necessary technology for communicating rates between their respective data warehouses.
Many online travel agencies (OTA) are already on board, promoting their rates on Skyscanner and receiving bookings from the portal's users.

What about your hotel?!

Overseeing the most popular travel portals and competing with OTAs are critical factors in bringing qualified visitors to your website's pages; this is what Metasearch Marketing is about, and the Nozio Premium – Advertising & Price service now becomes a key factor for increasing the visibility of tourism establishments on all the most popular metasearch engines.

What's more, Nozio Premium – Meta Manager also allows you to set different rules to manage metasearch advertising campaigns, in order to optimize returns on your investment (ROI).
Start receiving bookings from metasearch engines right away: join the hundreds of establishments already using nozio premium – advertising & price