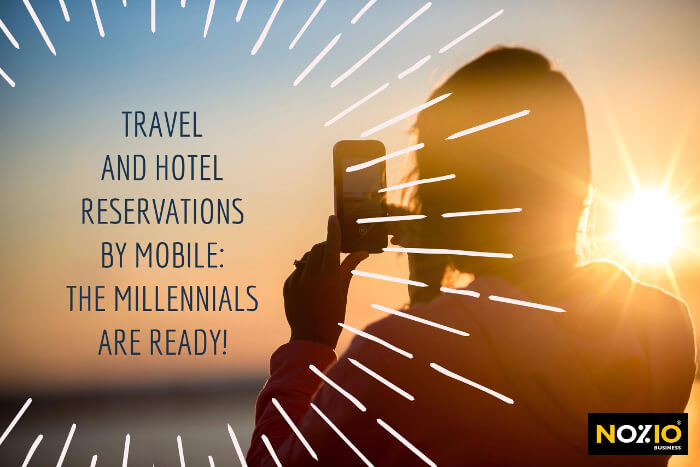 16 May

Travel and Hotel reservations by mobile: the Millennials are ready!

Mobile devices have an essential role in the daily lives of all consumers. Smartphones and tablets occupy a crucial position in the searching and purchasing decisions of all of us, but a recent Google report shows how Millennials are more predisposed to use mobile devices to purchase travel tickets and book Hotels.
Millennials: statistics on buying habits and reservations made from mobiles
The infographic highlights the differences between Millennials and consumers over 35 years of age.
Below is a summary of the most interesting data:
66% of Millennials use their smartphones to buy a plane ticket and 27% to book a Hotel room
66% of Millennials expect to find the information they are looking for on flights and hotels
regardless of the type of device used
2/3 of Millennials plan their trips on mobile devices
From the survey data we can conclude that it is absolutely necessary for Hotels to plan a Mobile Marketing strategy in order to reach new market shares; as well as acquire compatible tools with traveler habits, such as a Website and a responsive booking engine.
The future of hospitality and Hotel Marketing will pass through our smartphones!
Below you'll find Google's original infographic.
Infographic

Perhaps you might be interested in learning the latest news on the mobile:
How do italians make reservations on their phones?
Source: Google